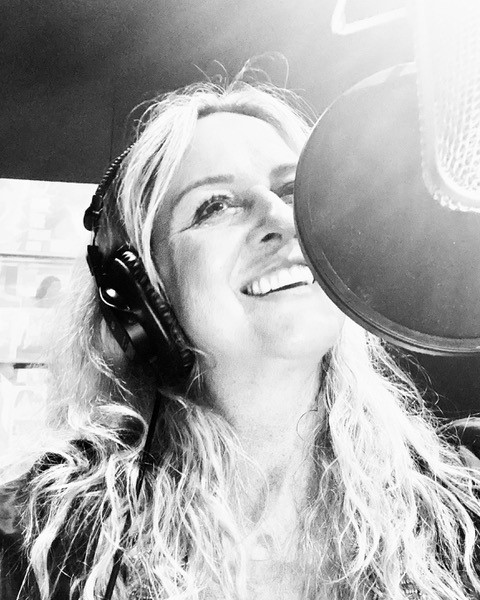 Born and raised in Los Angeles, California, Windy Wagner is one of Hollywood's leading session vocalists, appearing on songs for top recording artists including Britney Spears, Selena Gomez, Kelly Clarkson, Miley Cyrus, Michael Bublé, Barbra Streisand, K.D. Lang, Neil Young, and Ringo Starr to name a few.

Windy sang on more than 450 songs for the hit FOX television show Glee, and its albums and also served as lip-sync coordinator, working directly with the cast for 6 months on the show during season 4. She has sung on numerous television shows including The Oscars, Kelly Clarkson, Jimmy Kimmel, Carrie Underwood's "My Gift" Christmas special, and many more. In addition to live performances, she has sung in many motion pictures including Sing 2, The Lorax, Rock of Ages, We Are Marshall, Legally Blonde, Annie, Pitch Perfect, New Year's Eve, Jungle Book 2, The Muppets, and Repo Men to name a few.

Windy also serves as a vocal contractor, finding and securing the absolute top vocal talent for projects, whether it is a sound-alike, chorus, soloist, background vocals, etc. in any given genre of music as well as vocal casting. Projects have included Rock of Ages, Katy Perry, The Oscars, Disney, Toyota, and Monarch.

As a songwriter, her work has been placed in many Disney Channel shows in addition to Disney's Planes: Fire & Rescue, television shows The Fosters, Pretty Little Liars, House, About a Boy, Recovery Road, and Jeopardy.

Windy's work in television commercials, includes Barbie (over 100 spots), Polly Pocket (over 50 spots), Disney, Coke, Macy's, Folgers, Kmart, Hanes, Dell Computers, Disneyland, Lexus, Walmart, Chevrolet, Toyota, Tropicana, Dove, and more.
As a touring singer, Windy has sung background on a world tour with k.d. lang, and currently Windy tours on and off with Joe Walsh of the Eagles.  In addition, Windy has also sung background live for Carrie Underwood, Yolanda Adams, James Taylor, Elton John, Jewel, Cyndi Lauper, Bryan Adams, Rick Springfield, Enya, Dave Stewart, and Joe Cocker to name a few.
In addition to vocalist, Windy served as music producer on the Ryan Seacrest Youtube "Best Cover Ever" competition series and currently Windy has just finished vocal contracting and singing on Adam Anders' directorial debut, "Journey To Bethlehem" which will be theatrically released in November 2023 starring Antonio Banderas.  Windy also completed one season of Fox's TV show "Monarch" starring Susan Sarandon and Trace Adkins. Windy served as vocal contractor, singer, and additional vocal producer for Anders Media.
Windy Wagner is serving as music producer alongside Ricky Minor on the upcoming
Ryan Seacrest/YouTube "Best.Cover.Ever" Competition Series
Windy Wagner is singing background for Joe Walsh at his residency in Las Vegas at the House of Blues
Upcoming 2017 Performance Dates: November 16th, 18th, 19th
Windy Wagner is touring with the legendary Joe Walsh and Tom Petty
for The Heartbreakers 40th anniversary tour"!
Joe Walsh Red Rocks Tour Wrap Video
SONGWRITING FOR FILM & TELEVISION
LIVE PERFORMANCE VOCALIST